News, Reviews, Interviews & More
Livingston Taylor in New York, Pheonixville, Boston....and more!
Wednesday, March 29, 2017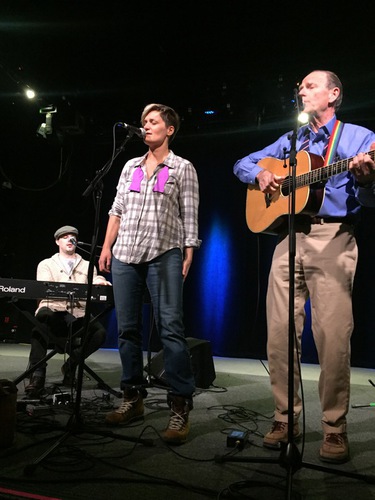 Greetings from Liv Taylor Headquarters,
The celebration of Liv's 50th year of making music will continue with trips to some of his favorite cities and playing with some of his favorite musicians.
This Friday
, Livingston's CD Release show for "Safe Home" at the beautiful Cutting Room in NYC. He'll be joined by
Matt Cusson
and
Chelsea Berry
. Tickets are still available
here
.
The following night, Liv heads to Phoenixville, PA outside of Philadelphia, to share the stage with his good friend
Susan Werner
. You can get your tickets
here
.
After coming back up to Boston, Liv and a list of great artists and comedians will help welcome the City Winery club on their entrance to the Boston market later on this year by participating in a Passover Seder Meal... with a twist
on Sunday
. The event donates 100% of the net to Center for Constitutional Rights. More information and tickets are available
here
.