News, Reviews, Interviews & More
"Livingston Taylor - Life Is Good" documentary
Tuesday, April 4, 2017
Out this Fall!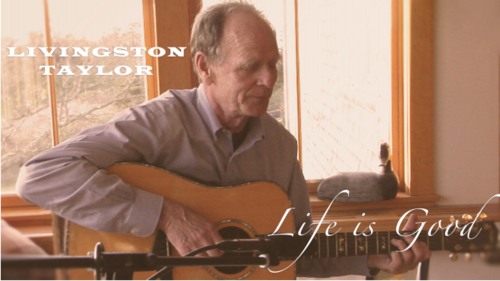 Award Winning Director
Tracey Anarella
has teamed up with Livingston to create a compelling documentary about Livingston, his life, his career and his unique and amazing teachings at the Berklee College of Music! The film, "Livingston Taylor - Life Is Good" shows Livingston Taylor as the unique one-off that he is. Equal parts Mark Twain, WC Fields, college professor, and musical icon - an icon who is a large part of America's first music family, one part iconoclastic and beloved professor giving back to the music that nurtured him, and most importantly, a man whose life is testament to the concept that 'Life IS Good'. An airplane-flying, motorbike-riding, singing-guitar/piano-man, dead set on enriching the world he inhabits. Liv represents a unique type of modern guide as to how one's life could be a very good life by being inquisitive, smart, and grabbing life by its collar and never letting go. Indeed, there is no one like Liv.
This will be released Fall 2017!