News, Reviews, Interviews & More
Final Shows of the Decade, Retreat, and Cruise!
Thursday, December 19, 2019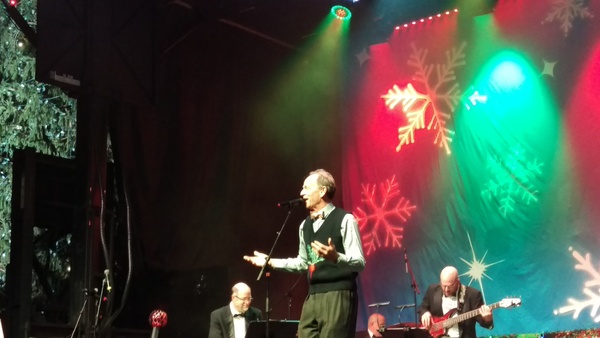 Greetings from Liv Taylor HQ!

As the decade winds down and we near 2020, we have some great Livingston Taylor concerts coming up.

This weekend, he'll be performing around the Northeast:
12/22 @ My Father's Place in Roslyn NY with Lindsey Whiteman


He'll close 2019 with a concert at the
Avalon Theatre in Easton MD on 12/27
and kick off 2020 in
Northampton MA with Susan Werner at the Academy of Music on 1/4
!
Check out this claymation video for "
Have Yourself A Merry Little Christmas
" that Antje Duvekot created!
Preparations for the
2020 Retreat - Livingston Taylor's The Master Class
are underway! Give the gift of confident, fear-free performance this holiady season to friends and family. Special rates are available through the rest of the year!
Endicott College
Beverly MA
July 9 - 12, 2020
Join Livingston Taylor and guest instructors Melissa Ferrick and Pat Pattison, along with Livingston's mangagement team Ralph Jaccodine and Brittany Bethune, for the next Livingston Taylor's The Master Class: 2020 Retreat. 3 days of workshops and sessions taught by real professionals with decades of experience of testing their vision in the marketplace.
Sessions will laser focus on songwriting, singing, speaking, and confident, fear-free presentations. This will result in a dramatic improvement of the stage experience for both you and your audience, as well as taking your songwriting to the next level.
We hope you will join us next summer.
Click here to sign up and to learn more
!
Looking for another unique Livingston Taylor adventure or holiday gift? Join Livingston on a
7-night cruise
from the Boston Harbor up the New England coastline to Canada during peak fall foliage. Enjoy stops such as Portland and Bar Harbor in Maine, St. John in New Brunswick, and Halifax in Nova Scotia. The trip includes intimate Liv Taylor concerts and stories from Liv's 50+ years of traveling the world. There will be discussions on songwriting, performance, and how to craft a life as an artist and musician. Come join Liv for a unique and memorable week in picturesque ports and on the high seas.
For more information and to book,
click here
.
Note: you must register for the cruise through Fan Club Cruises.

From Livingston Taylor and team, we wish you a very happy holiday season! Here's to 2020!

- Liv, Ralph & Brittany