News, Reviews, Interviews & More
Livingston Taylor's The Master Class: 2020 Retreat
Wednesday, November 27, 2019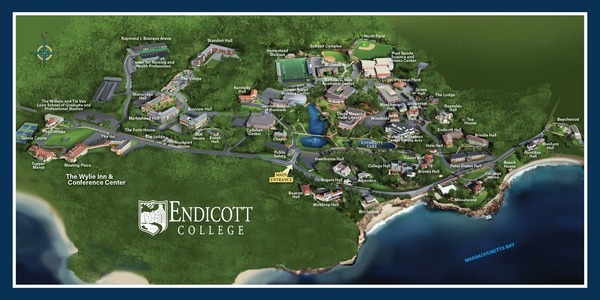 Endicott College
Beverly MA
July 9 - 12, 2020
Click here for a message from Liv about the 2020 Retreat.
Join Livingston Taylor and guest instructors Melissa Ferrick and Pat Pattison, along with Livingston's mangagement team Ralph Jaccodine and Brittany Bethune, for the next Livingston Taylor's The Master Class: 2020 Retreat. 3 days of workshops and sessions taught by real professionals with decades of experience of testing their vision in the marketplace.
Sessions will laser focus on songwriting, singing, speaking, and confident, fear-free presentations. This will result in a dramatic improvement of the stage experience for both you and your audience, as well as taking your songwriting to the next level.
After touring for over 50 years, teaching "Stage Performance" for 30 years at Berklee College of Music, and critiquing over 10,000 performances, Livingston is thrilled to be hosting his second intensive retreat on the beautiful Endicott College campus, right on the water. This retreat is perfect for new and established artists alike.
Bring your artistic vision to a weekend guaranteed to bring your stagecraft and songwriting to the next level.
Here's what's included:
Access to all workshops, master classes, and group activities on stage performance, songwriting, growing a career, and more.

3 nights of lodging in an air-conditioned private bedroom & bathroom, dormitory with shared common areas and kitchenettes. Bedding, towels, shampoo & conditioner included.

9 meals, snacks, coffee, etc.

Picturesque Endicott campus with lush landscaping just minutes from the Atlantic.

Parking.

Access to their recreational facilities and gymnasium.

We hope you will join us next summer. Click here to sign up and to learn more!


Looking for another unique Livingston Taylor adventure? Join Livingston on a 7-night cruise from the Boston Harbor up the New England coastline to Canada during peak fall foliage. Enjoy stops such as Portland and Bar Harbor in Maine, St. John in New Brunswick, and Halifax in Nova Scotia. The trip includes intimate Liv Taylor concerts and stories from Liv's 50+ years of traveling the world. There will be discussions on songwriting, performance, and how to craft a life as an artist and musician. Come join Liv for a unique and memorable week in picturesque ports and on the high seas.

For more information and to book, click here.
Note: you must register for the cruise through Fan Club Cruises.


From Livingston Taylor and team, we wish you a very happy Thanksgiving!

- Liv, Ralph & Brittany