News, Reviews, Interviews & More
Getting Esoteric With Livingston Taylor
Wednesday, December 11, 2019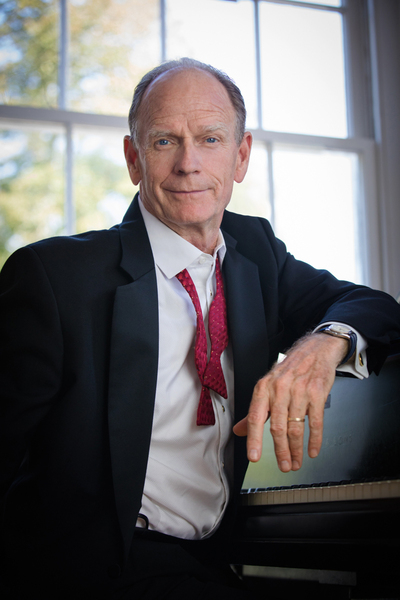 COURTESY OF MIM ADKINS PHOTOGRAPHY
Livingston Taylor

Perpetually sporting a jaunty bow tie, Livingston Taylor is an unsung hero of contemporary folk music. The Boston-born singer-songwriter's tranquil vocals and endearing point of view frame him as an affable character with charm to spare. Taylor grew up in a musical family that also produced his older brother, James, the famed artist behind mega-hits such as "You've Got a Friend" and "Fire and Rain."
Livingston Taylor has consistently released albums over nearly 50 years — 20 since 1970. His latest studio album, 2017's Safe Home, features jazz and folk-rock covers of well-known Broadway show tunes and classic oldies. Among them is a new version of "Over the Rainbow," a mainstay of Taylor's catalog since it appeared on his 1973 record of the same name.
In addition, the artist has held down a second career as a Berklee College of Music professor of stage performance techniques since 1989.
Taylor performs on Saturday, December 14, at Town Hall Theater in Middlebury. Seven Days caught up with the singer by phone.
SEVEN DAYS: You've been on staff at Berklee College of Music for 30 years. What's different about the way your students engage with your material now and the way they did 10, 20 or 30 years ago?
LIVINGSTON TAYLOR: I think interaction with audience has been the same since the dawn of time. To walk onstage, to address a crowd, to speak to them, to present your creativity, your vision — I think that's pretty eternal. Sound systems get better or worse. Lighting gets better or worse. Air conditioning systems get better or worse. Other than that, that bond between a performer and an audience is very eternal.
SD: But do you find your students have different expectations nowadays?
LT: It's an interesting question. I do notice things. For instance, my students sing less loud than they used to pre-texting. Texting has allowed people to not shout as much to be noticed. And I see that reflected in my students. They seem to sing softer than they used to. The other thing is that, because it's possible to record so quickly, people tend to not develop their songs as much as they need to before recording them.
SD: You've talked a lot about the importance of watching a performance land, gauging an audience's reaction and fine-tuning from there. What tools do you give your students to make sure that this process happens the right way?
LT: First off, you need to practice enough so you can play what you play without it taking up a lot of room. Meaning that your playing and your singing only become a third of your brain capacity, two-thirds being able to take in what's going on around you — not playing at the full limit of what you can do. And that's an issue with practicing and familiarity.
SD: I understand that a couple of years ago, Boston Mayor Marty Walsh named January 18, 2017, Livingston Taylor Day.
LT: Yes, it was nice. The mayor and the governor made a proclamation. I didn't see any reduction in how many parking tickets I owed. That notwithstanding, it was a very pleasant gesture on their parts.
SD: Is every January 18 Livingston Taylor Day, or was it just that one time?
LT: No, sadly it's just that one. But as far as I'm concerned, every January 18 is Livingston Taylor Day. However, if I try to get a free Big Mac at McDonald's, it just doesn't work.
SD: In 2018, you joined Susan Werner and Peter Mulvey for Roots on the Rails, Vermont's rail-borne concert experience. Had you ever performed on a train or other moving vehicle?
LT: I don't think I'd ever performed on a moving train. And it was a lot more fun than I thought it was going to be.
SD: Were you nervous about performing on a moving vehicle?
LT: No, but I usually stand up when I play, and I didn't stand up during that.
SD: I would think seated is probably safer in that situation.
LT: Yes.
SD: I can't say I've ever been to a concert on a moving vehicle, either.
LT: Well, if one had ever been on a cruise ship, one could imagine that. Or, if you want to get esoteric, you're moving through space right now at thousands of miles an hour. Not only are you orbiting the sun, you're rotating on the Earth, the sun is orbiting around the Milky Way, the Milky Way is moving through the universe. So there's a lot of motion going on. What you're referring to isn't motion, because motion is unfelt and relative. What you're describing is acceleration, change in motion. And that you do feel.
SD: Well, you've certainly schooled me on a little bit of physics here.
LT: I'm a big physics guy. I really like understanding how things work. And if you really like understanding how things work, eventually it takes you back to nuclear physics. And neutrons and protons and electrons. And strong forces and weak forces. And why things stay together.
That whole concept of motion intrigues me very much. Motion and force and the idea that centrifugal force feels like gravity. How are they alike? What is gravity? I think about these sorts of things. I don't know why. Clearly, I have too much idle time. But they really do intrigue me.
SD: Does that mean you're also interested in space exploration?
LT: Well, sure. I'm interested in space exploration, but I'm particularly interested in an environment where we would be able to explore but not be constrained by the speed of light. That it takes 40 million light-years to get across our universe — I don't have this kind of time. And so what it really speaks to and opens up is just the unfathomable depth of our ignorance.
People often confuse pattern recognition with intelligence. The fact is, we're good at pattern recognition. That's how we stay alive. We recognize patterns that will kill us, and we recognize patterns that will keep us alive. People who are what we call "dumb" just display a remarkable inability to see patterns. And people we proclaim as smart and bright and genius just see patterns a little quicker. It's nice, but that's not brilliance. It's good, but next to the truths that must be out there: OMG.
SD: How do all of these things relate to your songwriting? Is there a connection?
LT: It all goes into a bouillabaisse. You put it into a pot, you stir it and different things come out at different times, marinated by other things. Writing songs allows me to sort of tack things down. I was able to write a really wonderful song about a character who voted for and really likes Donald Trump. Although I'm not terribly enthusiastic — I tend to be on the other side from Donald Trump, and I don't admire him — but it doesn't mean I don't like this character I wrote.
The original print version of this article was headlined "The Truth Is Out There | Getting esoteric with Livingston Taylor"