News, Reviews, Interviews & More
Talking Story with Livingston Taylor
Monday, October 15, 2018
Interview with Steve Roby from Big Island Music Magazine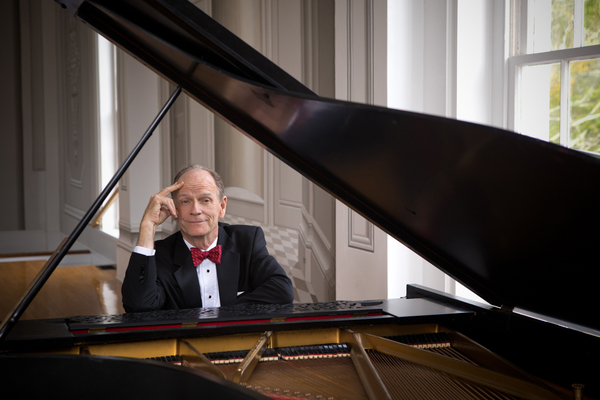 Broadway, Bluegrass, and Blues singer-songwriter Livingston Taylor will be performing two Big Island concerts. On Saturday, October 27, he'll play the Palace Theatre in Hilo (7 PM). On Sunday, October 28 (7 PM), Taylor will be performing at the Hapuna Prince Hotel/Kamani Room, and at 4:30 PM, Taylor will also offer a Stage Performance Workshop with an opportunity meet the artist and sit in on the sound check. For more info, go to bluesbearhawaii.com.
Livingston Taylor picked up his first guitar at age 13, beginning a 50-year career that has encompassed performance, songwriting, and teaching. Born in Boston and raised in North Carolina, Livingston is the fourth child in a very musical family that includes Alex, James, Kate, and Hugh. Livingston recorded his first record at the age of 18 and has continued to create well crafted, introspective, and original songs that have earned him listeners worldwide.
From Top-40 hits, "I Will Be in Love with You" and "I'll Come Running," to "I Can Dream of You" and "Boatman," the last two recorded by his brother James, Livingston's creative output has continued unabated. His musical knowledge has inspired a varied repertoire, and he is equally at home with a range of musical genres—folk, pop, gospel, jazz—and from upbeat storytelling and touching ballads to full orchestra performances.
Is this your first visit to the Big Island?
This is not my first visit. I've been there I think a total of ten times, or so. I consider it to be the most remarkable place on Earth. I cannot wait to get back!
What can folks expect at your shows in Hawaii?
The thing that surprises people most, who don't know me, is musically how diverse the show is, and that it's much funnier than they expect it to be. Which always surprises me, too, 'cause I don't know why I'm funny! I just hear people just laugh when I make music. It's good.
You've been making music since 13, for over 50 years now. What was the journey like for you?
In the late '60s, when I was 17, or 18, and starting to emerge as a player, there was a musical tide that was rising, and lifted lots of ships. It was a very musical time, and it was a good time to be a player. The discipline of music that had been forged in the '50s really came to the fore with multi-track recording in the '60s and now lots of different types of musical sounds were achievable and exploitable. And I was part of that expansion.
Tell me about your upcoming retrospective boxed set of live music and rarities.
That collection is the essence of what I've done over the years to play live. Truth be known, I'm a good live performer, and I've been good for a long time, and this boxed set just tracks my career from the late '60s up to now. There are these old recordings, shows, and audience interchanges. It was an opportunity to consolidate a career's worth of work into a nice boxed set. So, I'm old enough to have a lifetime's worth of work and still young enough to promote it.
Were there any interesting rarities that came out of the archives?
Oh, God! If you don't like Livingston Taylor, no! (laughs) But if you like Livingston Taylor, there are lots of them. There are lots of songs that I used to do that I haven't done in 30 or 40 years. It's fun to tap into that stuff and hear it again. Listening back, the biggest surprise to me was hearing that I was a very good guitar player at a young age. It really surprises me how well I played guitar at 18. It's coming out toward the first of the new year and called LIVe.
I close out my interviews with some fun rapid fire questions. What's a normal day for you?
Wake up at around 6 AM. Practice a little piano. Make coffee. Watch a little Morning Joeon MSNBC. Answer e-mail, which never stops. Some days I teach college. I'm a professor at the Berklee College of Music. On other days, I'm on the road.
What super power would you choose?
To be Superman, not Aquaman, because Superman can do it all. For a super power, I'd take Harry Potter's invisibility cloak. Oh, it's fun to disappear! To disappear without being observed is heaven. And only use as much celebrity as you need to get an advantage. Too much celebrity is veryrestrictive!
Weirdest concert experience ever?
What quickly comes to mind is playing in Geddy's Pub in Bar Harbor, Maine, when a bat flew into the room and terrified the audience.
What are you listening to right now?
John Williams' movie scores and Itzhak Perlman's "Schindler's List Theme." Oh, My God, it's good!
Anything else you'd like to share?
I'm looking forward not just to coming to the Big Island, but to seeing my beautiful audience there. God, I love to play, and I love to see my audience, and I'm fond of reminding them they don't have to like me. I love them enough for the both of us.
Mahalo for your time!
Mahalo!



Steve Roby is a music journalist, best-selling author, and originally from San Francisco. He's been featured in the NY Times, Rolling Stone, and Billboard Magazine. Roby is also the Managing Editor of Big Island Music Magazine.