News, Reviews, Interviews & More
Circus and Stage: Livingston Taylor on the art of entertainment
Thursday, August 2, 2018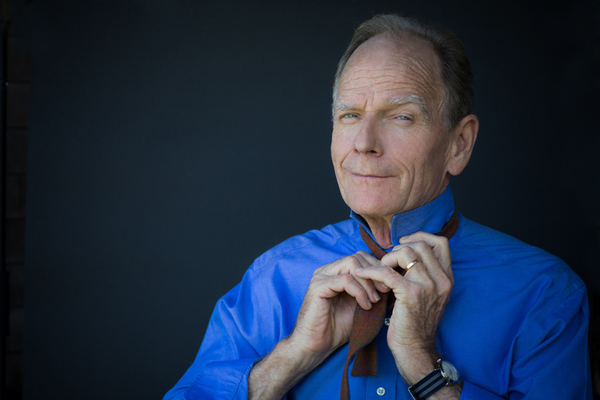 By Lauren Daley

Professor Livingston, I presume, is having a great summer.
First, there's a new documentary film about the longtime Berklee College of Music professor, "Livingston Taylor: Life is Good," making film fest rounds. It just showed at the Woods Hole Film Fest, and plays Aug. 22 in Vineyard Haven.
Then he's got the first-ever Livingston Taylor Retreat, Aug. 17-19 at Boston University, where any established or aspiring musician — yup, you — can sign up for a how-to-navigate-the-music-industry intensive weekend. Special instructors like Vance Gilbert teaching songwriting and performance, and Club Passim's general manager Matt Smith talking booking and promotion, round out the faculty.
And thirdly, the Professor is soon taking stage here in New Bedford, just a ferry-ride away from his musical family's favorite stomping grounds, Martha's Vineyard.
Don't miss Taylor at Greasy Luck on Aug. 9.
Having interviewed both his brother James and sister Kate Taylor, I was excited to talk to Livingston for a family hat trick.
The Taylors are like Wes Anderson characters. Each brilliant and unique in his or her own way, and wildly gifted.
Kate, for example, told me she built her own tipi and lived in it. Livingston loves flying airplanes. He's passionate about nuclear physics. He loves machinery and the way things work.

Born in Boston in 1950 to Ike and Trudy Taylor, "Liv" and his musical siblings Alex, James, Kate, and Hugh grew up in Chapel Hill, North Carolina and summering on Martha's Vineyard.
Livingston recorded his first album at 18, and over the years has written hit songs, a few recorded by his five-time Grammy-winning brother James.
Livingston and his accomplished musician sister Kate Taylor both played New Bedford Folk Fest a few years back. Hugh owns the Outermost Inn in Aquinnah on the Vineyard. Alex died in 1993.
Over the course of his half-century in music, Livingston has shared stages with Joni Mitchell, Linda Ronstadt, Fleetwood Mac, Jimmy Buffett, and Jethro Tull among others. A natural performer, he's taught a course called Stage Performance at Berklee since 1989.
I caught up with him recently.
Daley: There's a new documentary about you, "Life is Good."
Taylor: That's been fun, particularly fun because it's mainly a documentary about my students and what they're doing, their energy... It's basically about my classroom at Berklee College of Music, and it carries that enthusiasm.
Daley: What do you like about teaching Stage Performance?
Taylor: I've been doing it about 30 years and what I love about it, I love watching people have an idea, have a concept, and get conceptually better...The main secret is, it's not enough to just do it. You have to watch it land, Lauren. It's like when you're doing your writing, you have to watch what effect it has on people. You fine tune it, and you try to make it land.
Daley: That's so true. You seem like a natural on stage, though.
Taylor: I love doing it. I'm at ease at it. For me, it's not about me, it's about my audience, and how can I be of service to them. It has, in a very real way, nothing to do with me.
Daley: When did you first feel that urge to perform?
Taylor: I was an entertainer at age 12... I start playing guitar at [13], I was comfortable on stage at an early age. I was comfortable in front of people, comfortable presenting my vision. Show-and-tell in elementary school, I loved that. I still like doing that. I still like telling people about physics or photography or cumulous clouds or neutron showers. Things that I'm into.
Daley: So you're into physics?
Taylor: I love my physics, yes. I barely made it out of high school, so my enthusiasm is a product of being self-taught. I read lot. I love physics.
Daley: What else are you passion about?
Taylor: Flying airplanes. I'm enthusiastic about lots of things. One could argue that I'm enthusiastic about everything. Furious curiosity is one of my favorite states. I'm at my best when I'm curious.
Daley: What was it like growing up in such a musical family?
Taylor: Music was everywhere, but there's music in lots of families. Yes, we're good at music. But really we're circus people. We're good on stage. We could have easily been actors, lecturers. Music is the vehicle. Our real skillset is being good in front of other people.
Daley: [laughs] Right. I like that. You also have your first ever Livingston Taylor Retreat coming up this month in Boston.
Taylor: We're really focusing our stage performance on a small group of people. It will be really intense and extremely worthwhile. Anyone who wants to learn to present their vision better will be able to sign up.
Daley: You've written a lot of songs, including some songs for James.
Taylor: Yes, I love to write songs. And who wouldn't like to be in a creative state and make things that never existed?
Daley: Do you have any favorites?
Taylor: My favorite song is the one you like best.
Interview has been edited and condensed. Lauren Daley is a freelance writer and music columnist. Contact her at ldaley33@gmail.com. Follow her athttps://www.facebook.com/daley.writer She tweets @laurendaley1.