News, Reviews, Interviews & More
Livingston Taylor to display his multi-genre musical ability at the Levoy
Sunday, February 17, 2019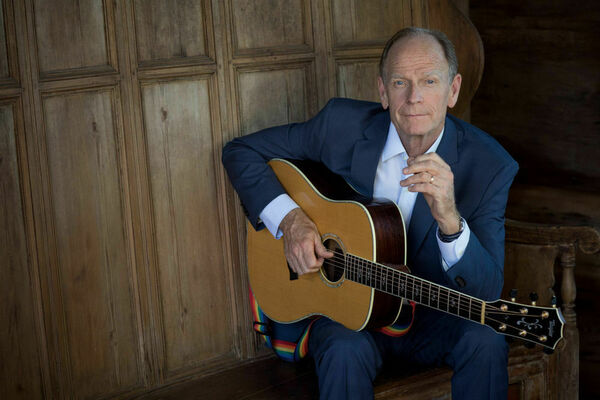 Livingston Taylor's music may elude common classification. With a career spanning more than half of a century, his music encompasses several genres from Top 40 to pop, gospel, folk and jazz, and has been the subject of a great deal of critical praise. Audiences around the world have been awed by the warmth of this prodigious performer on stage and he is set to bring his unique music and stage geniality to the Levoy Theatre in Millville 6 p.m. Sunday, Feb. 24.
Taylor's mother was a classically trained singer with a great artistic sensibility. His father was a doctor who served as Dean at the University of North Carolina Medical School and as a medical officer for the United States Navy's Antarctic Mission, Operation Deep Freeze. Their five children have all been blessed with musical talent.
"Certainly all of us can go on stage, sing and entertain," Taylor says. While all five siblings possess musicality, four have gone on to make careers out of it. Taylor's musical siblings include Alex Taylor (d. 1993), Kate Taylor and five-time Grammy Award-winner James Taylor.
"James and I have played together many times. It's always a thrill for me, and he seems to like it too. We're very close as brothers and he's a wonderful entertainer," Taylor says.
Though it may seem that Taylor inherited a great amount of musical talent, that doesn't mean much to him.
"I think the real important issue here is that there's a lot of talent around. Talent isn't lacking. What is lacking is tenacity. So the question is always not where did you get your talent from … but where did you get your tenacity from? And that's the question that's rarely asked, but the question that needs answering. How do you motivate someone to be great? To be a great singer? To be a great player? You need to not look for potential to do something. You need to look for the ability to do something," Taylor says.
Taylor's musical ability is broad. "I'm an acoustic guitar player, which sometimes gets me typecast as a folk musician and I certainly love those lyrical sensibilities," Taylor says. However, Taylor adds, he also performs a lot of Jerome Kern, Rodgers and Hart, Rodgers and Hammerstein, Lerner and Loewe. "I have a depth of songs that I go to. So I tend to be more musical than one would normally think a folk singer should be."
He also frequently plays the piano, and seemingly has no preference for one instrument over another. "I don't have a favorite. I play whichever one is coughing up the best melodies at any given time and I use them interchangeably. If I've written a song on the piano, I'll take it to the guitar occasionally. But, I don't often take songs I've written on the guitar back to the piano," Taylor explains.
While Taylor spends at least 80 days a year touring and countless days playing music or writing music, his other passion is teaching. Taylor has been a professor at The Berklee College of Music since 1989. He teaches stage performance and has written a textbook on the course.
"The performance aspect is informed by the teaching and the teaching is informed by the performance. The two mutually reinforce the other. Teaching has made me a better performer and performing has made me a better teacher," Taylor says. After all the two aren't all that different, as Taylor explains it, as performing is a form of teaching and teaching is a form of performance.
At the Levoy, Taylor will be joined by joined by Vance Gilbert who will open the show. "I can tell you that Vance is a wonderful entertainer. He's funny and energetic. He's just terrific. For me, having to follow Vance on stage will mean that I will have to be at my absolute best, because he will have been terrific. If I'm not equally sharp, I will pale in comparison and I don't like that idea at all," Taylor jokes.
"I want to emphasize how much I'm looking forward to coming to Millville to see that crowd and to play with Vance Gilbert. We are going to have a swell time."

For the full article click here!