News, Reviews, Interviews & More
Liv's Sprinting To The End Of 2018!
Wednesday, December 5, 2018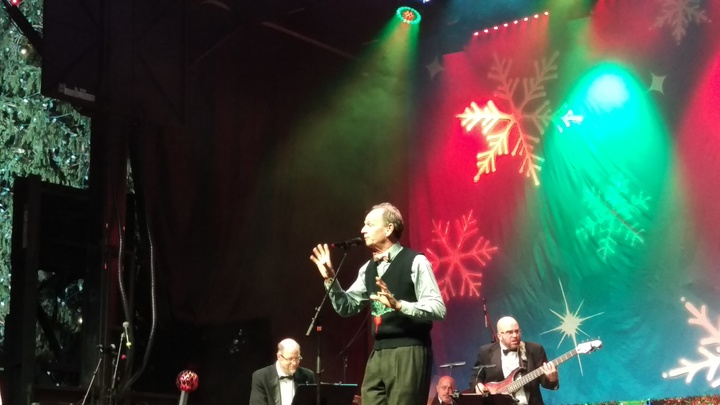 Greetings from Liv Taylor Headquarters!
We hope you had a wonderful Thanksgiving. As a kick off to the holiday season, Livingston will be performing shows from North Carolina to Maine and then he's off to New Zealand of all places - who manages this guy??
Shows
11/29 @
Neighborhood Theatre in Charlotte, NC
- hometown holiday show!
12/1 @
City Winery in Washington, D.C.
- a special 1:30pm matinee!
12/2 @
Sellersville Theater in Sellersville, PA
- a holiday show!
12/6 @
Shalin Liu in Rockport, MA
- a holiday show!
12/8 @
TCAN in Natick, MA
- Sold out!
12/9 @
Chocolate Church in Bath, ME
- a special 2:00pm matinee!
Livingston Taylor - Life Is Good
Exciting news! The documentary film, Livingston Taylor - Life Is Good, is now officially available on Amazon Prime!
Here is a link to the trailer.
Recovery Fest Podcast
Livingston performed with Macklemore, Fitz and The Tantrums, and an all star lineup at Recovery Festival at the McCoy Stadium in Rhode Island back in September. The event was completely sold out - over 10,000 people attended! Above The Basement - Boston Music and Conversation is a cool podcast that has interviewed artists (Jonathan Brooks, David Wax Museum) and musicians from broadway productions (On Your Feet, Waitress) created a podcast around this event and the message of recovery featuring Macklemore, Fitz and The Tantrums, Livingston, and other nationally recognized musicians.
Check out the podcast here
!
Holiday Sale
Now that the holiday season is officially here, Liv is announcing his holiday gift sale! All physical products are $7 for the remainder of the year, plus CD bundles are $10! We are cleaning out the shelves to make room for the new LIVe box set, so order now!
Click here to get to Livingson's online store
, and enter code HOIDAYSALE2018 at checkout.
LIVe - 50 Years of Livingston Taylor Live
"After a career of 50 odd years, there comes a time, when you need to assemble and present, to yourself and others, a musical roadmap of the places you traveled. It's true, I worked hard and practiced a lot, but above all else, I was held by a loving, generous universe; my creative seed fell on plowed ground and got to grow."
- Liv Taylor
We are in the final stages of design for this box set! We will start collecting pre-orders in January, so keep your eye out for the information to pre-order!


From all of us at Ralph Jaccodine Management and Livingston Taylor, we wish you, your family, and friends peace, good music and health in the coming year.