News, Reviews, Interviews & More
The 'ferocity of curiosity' Taylor to bring musical favorites to Latchis stage
Wednesday, March 30, 2022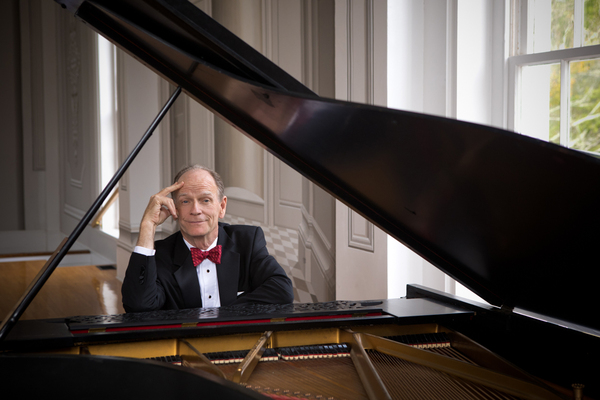 By Bob Audette, Vermont News & Media
BRATTLEBORO — It was a rainy morning when Vermont News & Media spoke by phone to Livingston Taylor from his home in Massachusetts. My first question for him on that grey day was has he ever written a song about rainy days.
"It's been well covered," he replied. "'Rainy Days and Mondays' performed by the Carpenters, written by Paul Williams and 'Raindrops Keep Falling on My Head' by Burt Bacharach and performed by BJ Thomas. I could follow that, but it just doesn't need to be done."
Taylor is coming to Brattleboro to perform at the Latchis Theatre, 50 Main St., at 7:30 p.m. April 29. Tickets range between $45 and $85 and can be purchased at latchis.com under "Special Events."
"I will be doing a solo show," he said. "It's normally how I work."
Taylor said he doesn't consider himself a folk singer but rather a singer of popular songs.
"I sing Richard Rodgers, Lawrence Hart, Oscar Hammerstein, George Gershwin," he said. "And I write in that theme as well. I consider myself a strong, disciplined technical songwriter, where I write songs that have intros, verses, choruses, bridges and endings. I write songs with five parts. So yeah, I'm a pop singer."
Taylor, who is 71, began strumming the guitar when he was 12 or 13 years old, so he's going on 60 years of being a musician. He doesn't foresee himself giving up the art anytime soon.
"There is no prayer that I'm going to not stop, but it will not be my choice," he said. "I am going to stop, and that's because I am going to die, and that's going to happen, statistically, sometime between 20 to 35 years from now."
Taylor said his audience skews older, usually between 50 and 85 years old, but a small percentage of his crowd is younger people, interested in the Great American Songbook he plays.
When Taylor was getting started, he looked toward his contemporaries for inspiration, including Bob Dylan, Peter Paul and Mary, the Kingston Trio, and Dionne Warwick.
In addition to what he was hearing on the radio, he grew up with music throughout his household. Everyone knows the music of his brother, James, but Taylor's other siblings, Kate, Alex and Hugh, are also musicians.
As he got older, his intellectual curiosity amped up into what he termed "ferocity."
"And so what happens is you realize the unfathomable depths of your ignorance and how much there is to know if you wish to genuinely be of service. You just start learning like crazy and that's what happens to me around music. Unless you abdicate by anger or bitterness or stupidity or drunkenness you're going to start drinking in information when you reach 40."
"The only antidote for old age is gratitude," he said.
Taylor, who was born in Boston but raised in Chapel Hill, North Carolina, said intellectual curiosity was strong with his family, beginning with his mom, who was "an accomplished painter, a weaver (spinning her own yarn), a photographer, a distinguished horticulturist and a killer cook, whose talents in the kitchen were celebrated by anyone fortunate enough to sit at her table," James Taylor wrote in Gertrude Taylor's obituary in 2015.
Their father, Dr. Isaac M. Taylor, was a physician, scholar and former dean of the University of North Carolina School of Medicine at Chapel Hill who earned his doctor of medicine from Harvard University and served for many years as the chief resident at Massachusetts General Hospital.
That intellectual curiosity was subsidized by his musical career, and over the years, Taylor became an autodidact, fascinated by so many different things.
"I view myself as a student of physics, as a student of microbiology, as a student of electronics or hydrocarbons. I'm fascinated by battery technology. How are we going to solve global warming? Is nuclear power an option to replace coal for boiling water? The fact is, people will pay me to play music and make songs, so that's what I do for a living. And I love it. But I don't love it more than all the other places my brain takes me."
Taylor said he's had a handful of rough experiences in his life, including being pelted with pretzels while opening for Jethro Tull at Madison Square Garden in 1977. But nothing compares with being disconnected from his audience over the past two years during the COVID-19 pandemic.
"Being denied access to my audience was profoundly disheartening for me," he said. "What was disruptive for me was not being able to find the reality of my audience and like all performers, performance is a stabilizing event."
Now, he's excited to play before larger crowds, such as the one he hopes greets him at the Latchis Theatre.
Taylor said people need to gather for events to reconnect to what he calls "their tribe," sharing an experience that bonds people and for a moment gives them an opportunity to shut out the demands of the world.
"I said to my agent there is a grey, volcanic ash across the land. I want to be one of the first green shots that comes up through it. It's incredibly exciting to know that people are thirsting for entertainment and what you can provide for them, a place to get back together and see one another in safety."