News, Reviews, Interviews & More
On Stage: Livingston Taylor welcomes a return to the stage — and live audiences
Thursday, October 28, 2021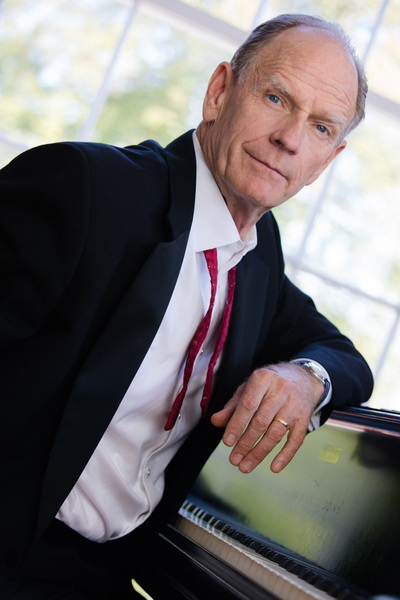 By Denny Dyroff, Entertainment Editor, The Times
Livingston Taylor has been around for a long time and plans on being around a lot longer.
Taylor, who will be headlining a show on October 30 at the Sellersville Theater (24 West Temple Avenue, Sellersville, 215-257-5808, www.st94.com), is a singer-songwriter who made his first album in 1970 and has released more than 20 more LPs since then.
Taylor, who will turn 71 in a few weeks, has a long history of touring internationally over the last five decades. Taylor has also been a professor at the prestigious Berklee College of Music in Boston for more than a quarter-century.
You might think that when the pandemic shut everything down last year, Taylor would put a hold on live performances – that he would stay home and work on recording a new album – and that he would resort to Zoom if he opted to continue teaching.
You might think that – but you'd be wrong on all accounts (except that he did stay home a lot).
"During the pandemic, I hunkered down and watched the world go by," said Taylor, during a phone interview Monday afternoon from his home in Watertown, Massachusetts. "Things slowed mightily.
"Some people were stunningly productive. I'm not one of them. I make music to play for people. I did do some live shows – some in a theater without an audience. It was very hard. It required a certain kind of visualization.
"I did a few Zoom shows. That's truly the definition of 'phoning it in.' I also played some outdoor shows in parking lots. I need to see people. I crave it. When I don't have it, I don't feel good."
Taylor is a natural performer, peppering his shows with personal stories, anecdotes and ineffable warmth that connect him to his fans. His relaxed on-stage presence belies the depth of his musical knowledge, and fans might just as often be treated to a classic Gershwin or something from the best of Broadway.
"In my live shows, I do speak about the songs – who wrote them…why they wrote them," said Taylor.
"It's always about the idea of making a song – making an experience. I speak about myself – but only in reference to the music not me. A life well-lived is boring."
Taylor picked up his first guitar at the age of 13, which began a 50-year career that has encompassed performance, songwriting, and teaching. Born in Boston and raised in North Carolina, Livingston is the fourth child in a very musical family that includes Alex, James, Kate, and Hugh. Livingston recorded his first record at the age of 18 and has continued to create well crafted, introspective, and original songs that have earned him listeners worldwide.
"I really like to play and see my music brought to people," said Taylor. "My first show when I knew my music worked was when I was opening for Joni Mitchell at Boston University in 1969. I was third on the bill behind Joni and Jaime Brockett.
"Jaime had played, and the audience was anxious to hear Joni. In my 20 minutes, I was able to win the audience over. The only thing in my mind was that this works. This was before I started recording. I was writing a lot of songs and testing them to see if it works."
A half-century later, it's obvious that it has worked.
From Top 40 hits "I Will Be in Love with You" and "I'll Come Running," to "I Can Dream of You" and "Boatman," the last two recorded by his brother James, Taylor's creative output has continued unabated. His musical knowledge has inspired a varied repertoire, and he is equally at home with a range of musical genres — folk, pop, gospel, jazz — and from upbeat storytelling and touching ballads to full orchestra performances.
Taylor is a full professor at Berklee College of Music, where he has taught a Stage Performance course since 1989. He teaches young artists invaluable lessons learned over the course of an extensive career on the road. His high-selling book, "Stage Performance," which was released in 2011, offers those lessons to anyone who is interested in elevating their presentation standards to professional standards.
"I still teach at Berklee but won't do it on Zoom," said Taylor. "I'm not going to take kids' money and not give them a successful experience.
"Also, I'm not going to teach a course masked. I'm teaching stage performance. I'm teaching communication skills. I want to read people's faces."
Taylor also has avoided the recording studio.
"There are a couple albums in the pipeline, but no tracks recorded," said Taylor. "I'm not making records in my garage. Recording the way I want to is an expensive undertaking."
Taylor sees a light at the end of the COVID tunnel.
"The stopping of society is done," said Taylor. "But it's really going to take five years to gear this up again. It's hard to stop the world completely and then get it going again.
"I am very optimistic for its resolution. Use masks and get vaccinated. I'm triple vaccinated, masked up and ready to go."