2018 Retreat Instructors
Stay Tuned for Information Regarding the Next Livingston Taylor Retreat!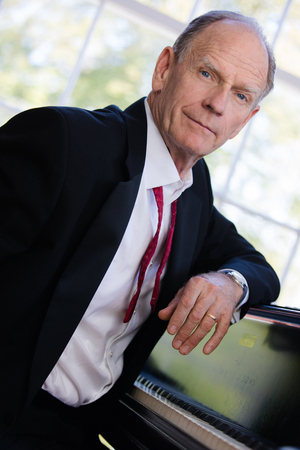 Livingston Taylor's career as a professional musician has spanned 50 years, encompassing performance, songwriting, and teaching. Described as "equal parts Mark Twain, college professor, and musical icon, Livingston maintains a performance schedule of more than a hundred shows a year, delighting audiences with his charm and vast repertoire of his 15 albums and popular classics. Livingston has written top-40 hits recorded by his brother James Taylor and has appeared with Joni Mitchell, Linda Ronstadt, Fleetwood Mac, and Jimmy Buffet. He is equally at home with a range of musical genres - folk, pop, gospel, jazz - and from upbeat storytelling and touching ballads to full orchestra performances. In addition to his performance schedule, Livingston is a full professor at Berklee College of Music, passing on the extensive knowledge gained from his long career on the road to the next generation of musicians.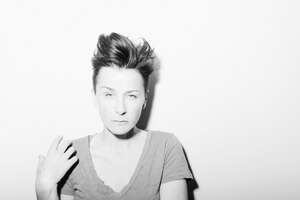 Melissa Ferrick
is currently an Associate Professor at Berklee College of Music, an Artistic Director at Berklee's Five Week Program, and studying at Harvard University to obtain an Ed.M.
She released her debut and sophomore albums on Atlantic records, three albums on indie label W.A.R. records and two albums via N.Y. based MPress records. In 2000 Ms. Ferrick launched the nationally distributed independent record label Right On Records; she has performed upwards of eight thousand shows internationally. Her publishing catalog is represented worldwide by Raleigh Music Group.
Regarded in the industry and by her peers as one of the most prolific and hardworking artists in the business, Ferrick still performs throughout North America. She has shared the stage with many artists over the years, some of which include: Morrissey, Joan Armatrading, Weezer, Tegan and Sara, Bob Dylan, John Hiatt, Ani DiFranco, k.d.Lang, Suzanne Vega, Shawn Colvin, and Anais Mitchell.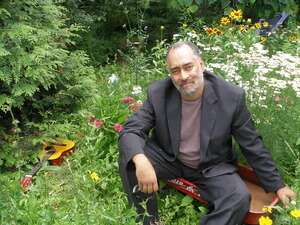 Vance Gilbert
burst onto the singer/songwriter scene in the early 90's when buzz started spreading in the folk clubs of Boston about an ex-multicultural arts teacher who was knocking 'em dead at open mics. Born and raised in the Philadelphia area, Vance started out hoping to be a jazz singer, and then discovered his affinity for the storytelling sensibilities of acoustic folk music. Once word got out about Gilbert's stage-owning singing and playing, Shawn Colvin invited him to be special guest on her Fat City Tour. Noted not only for being the ever consummate performer, Gilbert has recorded 12 albums, including 4 for Philo/Rounder Records and a duo album with friend Ellis Paul. Along with being opener of choice for artists as varied as Aretha Franklin, Arlo Guthrie, and Anita Baker, 2006 and 2007 found Gilbert opening 140+ shows for comedian George Carlin. Most recently he's the opener of choice for Paul Reiser and The Subdudes.
Considered by many to be an integral part of the national folk scene, Gilbert's approach to the acoustic singer songwriter idiom is significant. Gilbert's compositions, while frequently employing sophisticated melodies and harmonies that attest to his jazz roots, remain sublime attestations to the storyteller's craft. He even has a tune on a Grammy Nominated children's album. How rounded is that?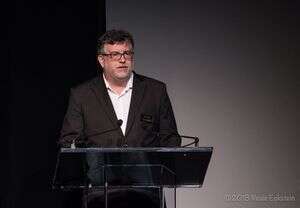 Matt Smith
is the Managing Director of Passim, a non-profit arts organization in Cambridge, MA, and has been working there since 1995. He is also the president of the board for Folk Alliance International. In the past he has worked for Young/Hunter Management and was one of the founders of FolkWeb, an online CD realtor in the mid-late 90s. Matt has been on panels, juries and committees at the Falcon Ridge Folk Festival, Folk Alliance International, and the Northeast Regional Folk Alliance. He has worked as a tour manager, sound engineer, and stage manager/MC for various tours and festivals.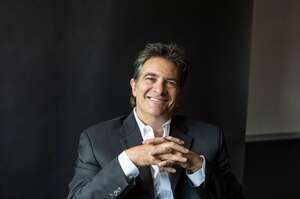 Ralph Jaccodine
began his career in music as a musician and concert promoter in Ralph Jaccodine has 4 decades of working in the Music Business working with artists as diverse as Bruce Springsteen, Rush, Kiss to Livingston Taylor, Martin Sexton and Ellis Paul. He started out from promoting concerts, running an independent record label and over 26 years of artist management. He is the founder of the Boston Managers Group, a 100+ professional organization. He is a frequent speaker at industry events including NPR and podcast interviews. Ralph teaches full time on the faculty of Berklee College of Music in the Music Business/Management department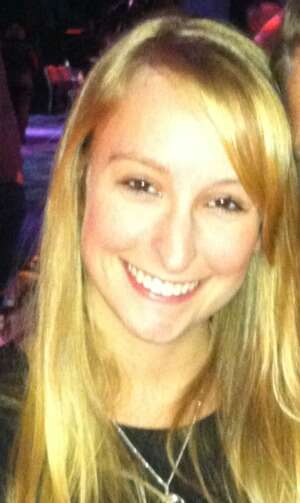 Brittany is the general manager of Ralph Jaccodine Management and oversees the day-to-day managing of the artists. She is responsible for tour management and publicity for the artists, as well as heading projects such as album fundraisers and their releases.