News, Reviews, Interviews & More
LIVINGSTON TAYLOR – THE BEST OF LIVe. 50 YEARS OF LIVINGSTON TAYLOR
Wednesday, March 6, 2019
(LIVINGSTON TAYLOR / WHISTLING DOG MUSIC, 2019)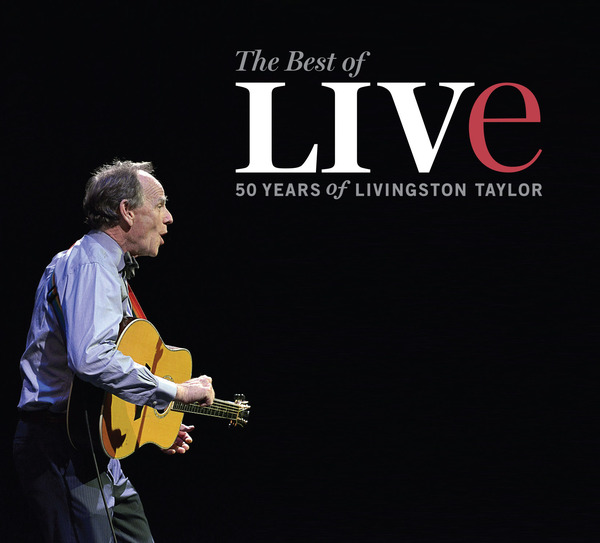 06.03.2019 -
Mauro Eufrosini: il sussidiaro.net
"Equal parts
Mark
Twain
, college professor, and musical icon" Peter Fish describes of Livingston. Peter is the producer of "Livingston Taylor - Life is Good", a documentary film released last year, dedicated to the beautiful life of Livingston Taylor. Liv is the fourth of the five siblings of what is, in effect, the first musical family in America. Two years younger than James, Livingston is certainly the most talented, in songwriting and, above all else, as a performer.
A natural performer ("The audience is not your problem, but your salvation"); elegant, fun and refined: the qualities of a multi-instrumentalist, he combines guitar and piano with the vocal timbre that has become, since the beginning, for half a century and beyond, the hallmark of the Taylor family. For 30 years, he has been teaching Berklee College of Music students how to stand on stage and to tackle fear with all the technical and theatrical tools and personal skills. His former students include Gavin DeGraw, Susan Tedeschi, and John Mayer.
It is only natural that, on the threshold of half a century of recording (the first album "Livingston Taylor" was published by Capricorn in 1970, but his professional debut on a stage dates back to 1963, at only 13 years old), Professor Taylor chose to talk about himself through a retrospective of unreleased live songs, of which "The Best of LIVe" represents a delightful prequel. These 11 tracks, in fact, are only in anticipation of a more substantial box coming out in July, 87 songs distributed on 5 CDs, photo book and the documentary "Livingston Taylor - Life is Good".
The oldest recording dates back to 1969, a soothing 'Good Friends', which has always been in his live performance repertoire but not recorded until 1993 in thee ponymous album, while the most recent is 'I Asked You Once' in 2003, a pop song for voice and piano - a demo that sounds definitive in its superb acoustic essentiality. And in between, there are snapshots from the '70s: 'Get Out Of Bed', a splendid happy song that brings back to the golden years of the Brill Building; 'Caroline', passionately performed as a trio with piano, guitar and bass; 'Sit On Back', which, in less than 4 minutes, brings the excitement of a Taylor show - the perfect ballad that appeals to all of the garden crops, introduced with relaxed irony. And then the '90s: from the adventurous melodic line of 'Bycicle' recorded at the Cactus Cafe in Austin in 1996, to 'Our Turn To Dance', which in 3 minutes sums up, at its best, the eclecticism of a storyteller with distinctive artistic. Iconic folk chic.